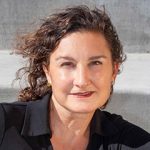 Britt Stanford
Buyers Agent
A little about me
Britt Stanford strives to manifest honesty and integrity, industriousness, and creative service in every detail of your real estate transaction. Growing up in Northern California, she started her career as a papergirl at age 11. After graduating from Chico State University, Britt specialized in sales for over a decade as a buyer and manager at Nordstrom up and down the West Coast.
After succeeding in the corporate world, Britt found her calling in real estate nearly two decades ago. Demonstrating knowledge in every aspect of the residential real estate industry, she earnestly represents buyers, sellers, and investors alike.
Family means everything to Britt. Currently, her blended family of four children are all in college or workforce training. When you choose to work with Britt, she will share the same passion for your family.
Britt, an avid creative cook, enjoys pairing meals with wonderful spirits. She graduated with a degree in Environmental Science with an emphasis in Fashion Merchandising and Interior Design. This unique background allows Britt to walk into a home and quickly see the potential of what it can become.
Along with her partner Bruce, Britt resides in the northwest area of Colorado Springs, which is known for its majestic views, wildlife, open spaces, and hiking trails. When Britt is not selling real estate, she enjoys her downtime hiking, gardening, cooking, entertaining, and enjoying all that Colorado offers!